Ludlow has long been associated with great food. Its reputation blossomed at the start of the Millennium when three different restaurants held Michelin stars...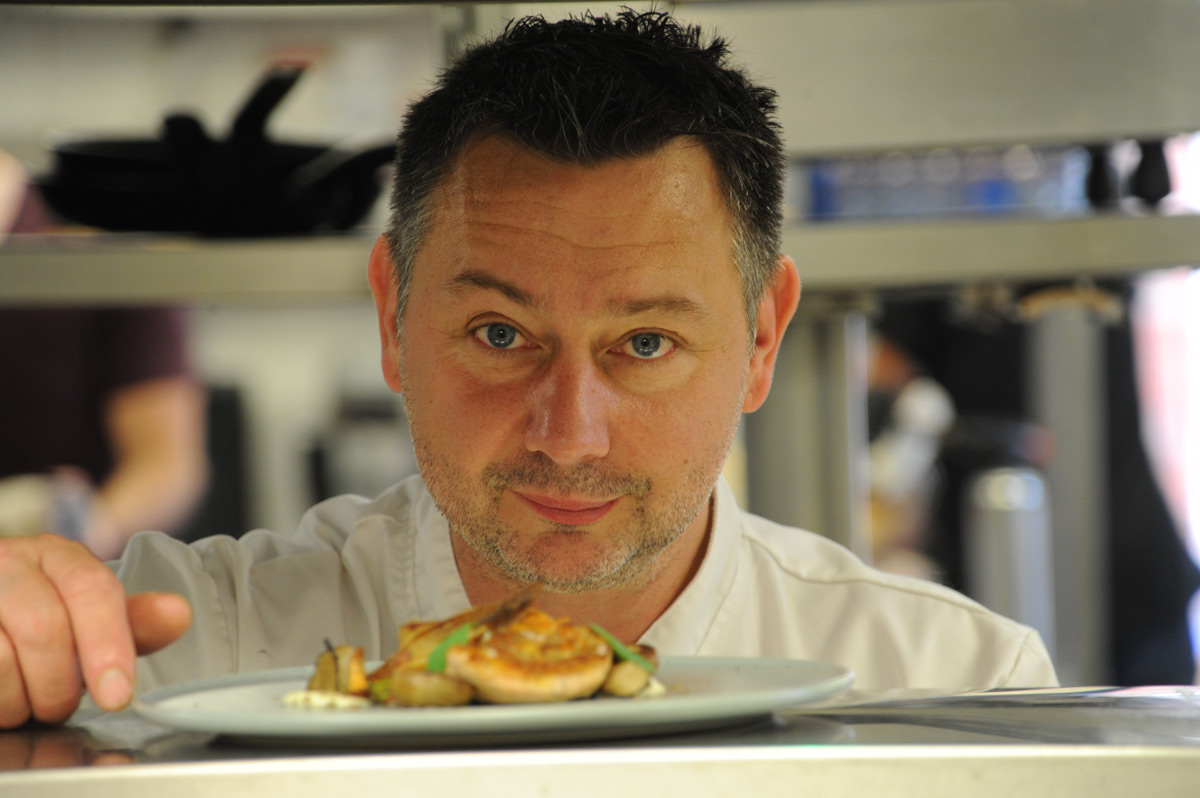 By that time, Smith was already sufficiently familiar with Ludlow to call it a home-from-home. He'd been visiting the picturesque market town for decades, spending time in the area as a kid with family friends.
He was cooking in Ludlow when the town earned worldwide for its great food.
"I was poached to replace Claude Bosi at Overton Grange. Claude had won a star there but was opening his own place down the road. So they got me in to take over as Head Chef."
Though Smith hails from the North of England, Ludlow has become his home. He has great relationships with the producers, with customers and with other chefs.
"There's a great atmosphere among the chefs in Ludlow. We all have each others' backs and we're always looking out to make sure that we can help one another. There's no egos and no real competition, in many ways, we just want each other to succeed."
That ethos has helped Smith to rise to the forefront of the town's gastronomic scene. And with his qualities and skill, he's rapidly helping Ludlow to rebuild the reputation during its golden era of Michelin.