Chef-patron Wayne Smith avoids complication, preferring to let seasonal ingredients speak for themselves.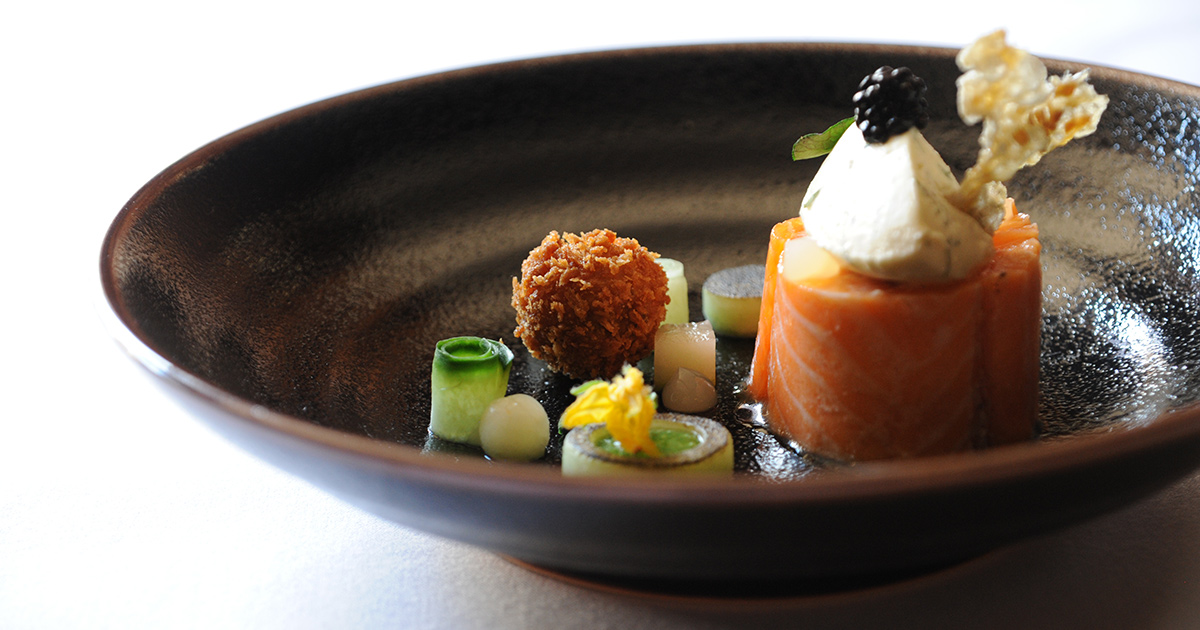 As Wayne says: "In spring, you can't move for brilliant ingredients. It's the time of year when baby leeks are nice with turbot and when vegetables are nice when they're just gently cooked through.
"Then you get to autumn or winter and you can't get better than ceps with grouse. As a chef-patron, all I'm looking to do is find the right balance and harmony between the ingredients."
So, when it comes to creating menus, Wayne simply looks at what's available, what works well together and what his guests will enjoy.
He works with a group of suppliers who have long and established relationships with him, including a number of foragers who head into the Shropshire countryside to find whinberries, wild mushrooms, wild garlic and more besides.
In many ways, his menus write themselves.
"I have guys who know where to look and how to harvest ingredients without damaging the land or taking too much. They know when the produce is likely to emerge and how to make sure they don't damage the environment."
In many ways, Wayne was born to cook and respect Mother Nature. "I grew up among great food because my old man was a poacher. So he'd only ever take what he needed. We don't believe in excess or cruelty. We believe in finding the right balance with the environment, in taking what's abundant but leaving enough behind so that crops can regenerate for the next season."
All of which adds up to sensational, ever-changing menus that provide guests with a taste of the seasons.